Harnett County Emergency Services to launch new smoke alarm campaign
Thursday, July 20, 2023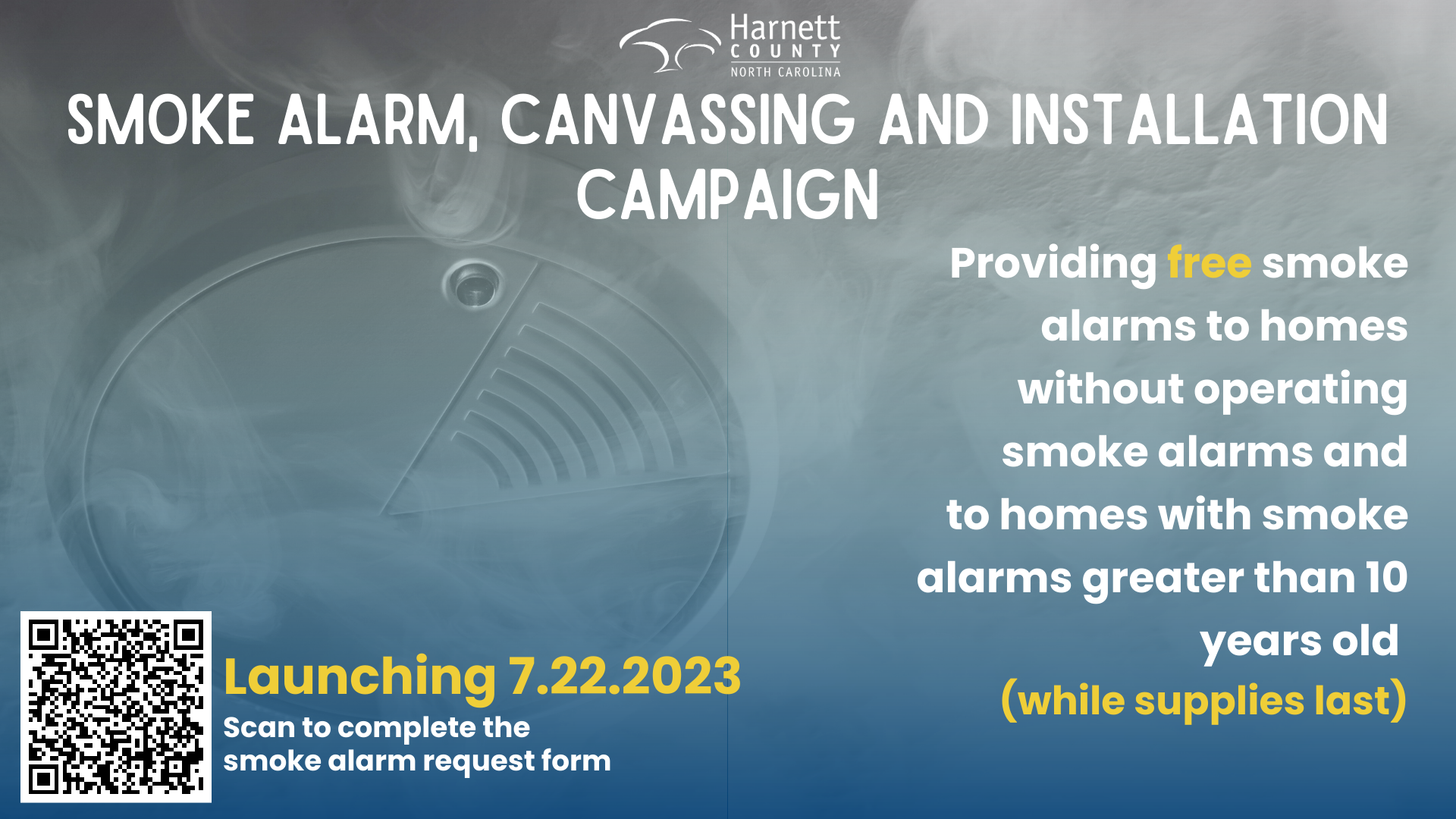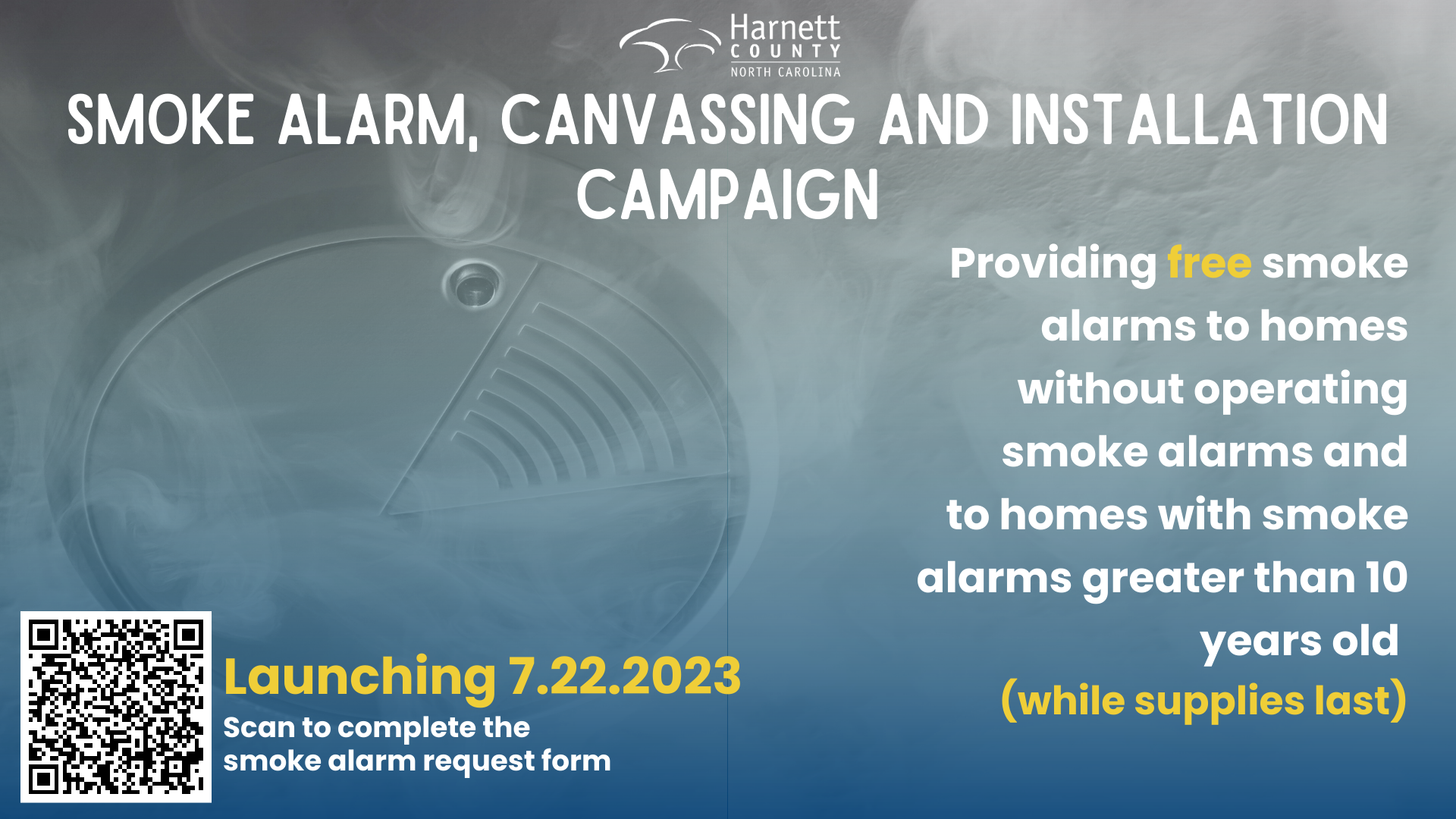 Harnett County Fire Marshal's Office has partnered with local fire departments in Harnett County, the North Carolina Office of the State Fire Marshal and the American Red Cross to provide and install smoke alarms, and basic fire and life safety education throughout Harnett County.
The 2023 Smoke Alarm, Canvassing and Installation Campaign will begin on Saturday, July 22, and will focus on homes without operating smoke detectors in sleeping areas, or homes with smoke detectors greater than 10 years old, while supplies last.
Harnett County Fire Marshal, Rodney Daniels said early detection and notification are key to surviving a home fire.
"Home fires occur due to a variety of circumstances. However, most home fire deaths occur due to delayed or lack of occupant notification. Our goal is to reduce loss of lives by increasing public awareness of the importance of working smoke alarms in the home, provide a clear and easy method for requesting smoke alarms and encourage everyone to test their smoke alarms monthly," said Daniels.
Harnett County residents who do not have working smoke alarms in their home and would like a free smoke alarm installed can complete the smoke alarm request form here.
According to the National Fire Protection Agency, between 2014 and 2018, 41% of civilian home fire deaths occurred in homes with no smoke detectors present and 16 % of civilian home fire deaths occurred in homes with smoke detectors present but failed to operate.
For more information on home fire safety and smoke alarms visit https://www.nfpa.org/Public-Education/Staying-safe/Safety-equipment/Smoke-alarms/Safety-messages-about-smoke-alarms
For more information about the Smoke Alarm Campaign, contact Rodney Daniels, Fire Marshal, at rdaniels@harnett.org or (910) 893-0743.
________________________________
For more information, contact Community Relations Director, Desiree Patrick at publicinfo@harnett.org