Harnett County Emergency Services New Paramedic Academy Program will host first graduation
Monday, October 2, 2023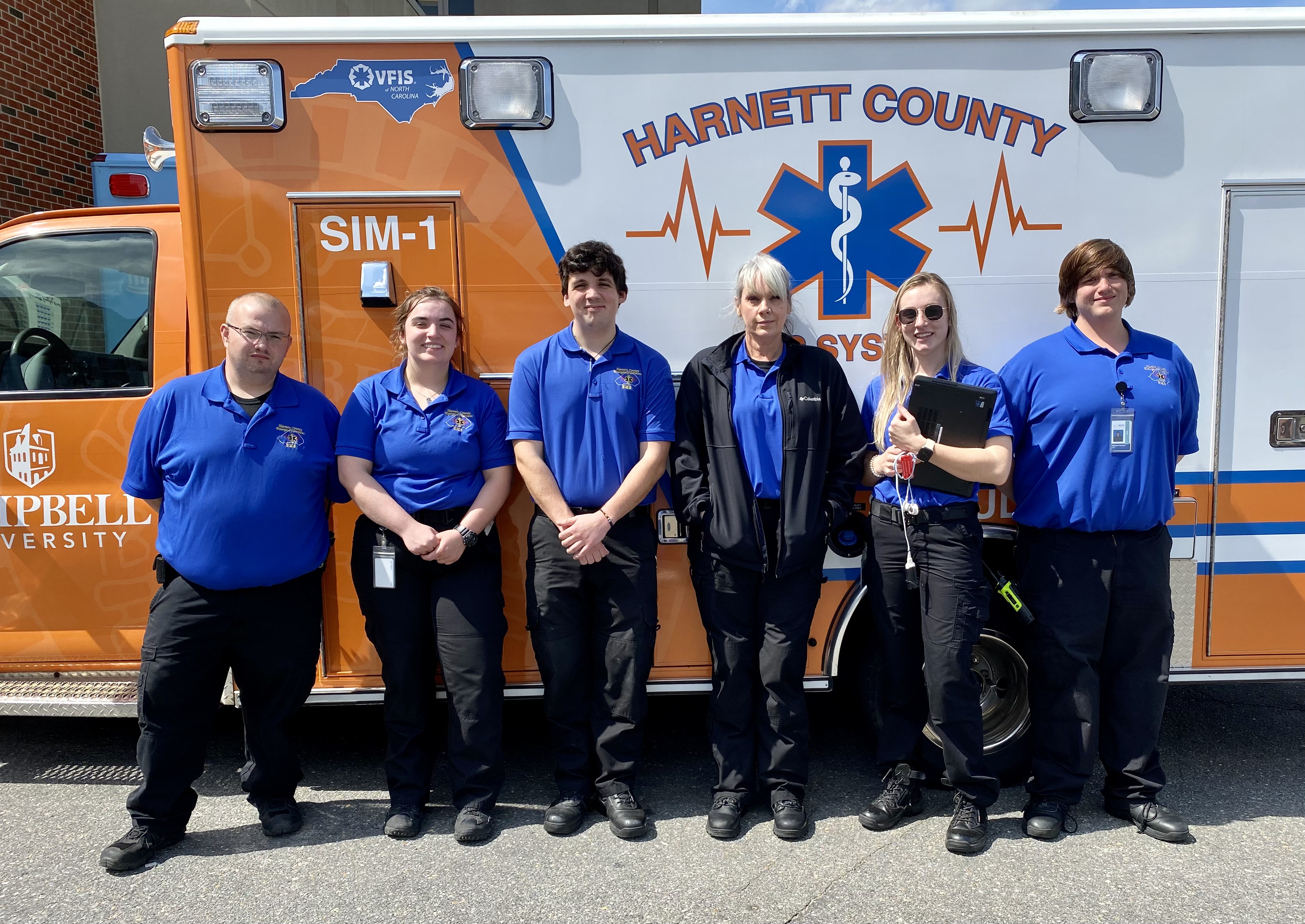 The program will welcome six new paramedics
Harnett County Emergency Services will host a Paramedic graduation on October 6, 2023, at 6 p.m. to celebrate six new Paramedics.
Harnett County partnered with Central Carolina Community College to launch an in-house Paramedic Academy Program where Harnett County would serve as a satellite location. The partnership was created to meet the industry needs and fill the paramedic vacancies in the County.
Harnett County Emergency Medical Services Chief Alex Belanovich established the idea of creating an in-house Paramedic Program over five years ago. He wanted to develop a program that would provide Harnett County citizens with better access to prehospital care in a non-emergency setting.
This is the first Paramedic Academy program offered by Harnett County, and the graduation will mark the completion of a 30-week program. The accelerated program allows paramedic students to take 8-hour classes Monday-Friday for seven months instead of learning in a traditional college setting that would take over a year in a half.
Each of the six participating students were Harnett County Emergency Medical Technicians (EMT), who were selected to participate in the cohort program: Andrew Slaughter, Elana Melvin, Nathan Trautman, Jennifer Davis, Micah Ellington, and Michael Borbas.
Andrew Slaughter began his career with the County in 2017.
"When you want something bad in life, you can adapt and conquer any obstacles in the way, and do or be anything you want to do or be in life," said Slaughter. "I can honestly say taking this next step in my career was the best decision I could have ever made."
The graduation will take place at the Resource Center and Library Training Room, located at 455 McKinney Parkway in Lillington.
Individuals interested in participating in the Paramedic Academy Program can contact Chief Alex Belanovich at abelanovich@harnett.org
---
Harnett County is one of the fastest growing counties in North Carolina with approximately 140,000 residents. Harnett's tagline of "Strong Roots, New Growth," describes a county in transition, one that values its rural agricultural heritage while also embracing new growth and industry. Harnett County is optimally located just between North Carolina's capital city of Raleigh and the internationally recognized Research Triangle Park to the north, and the nation's largest military installation in Fort Bragg to the south.
For more information, contact Community Relations Director, Desiree Patrick at publicinfo@harnett.org or 910-893-7555.