Program Integrity / Fraud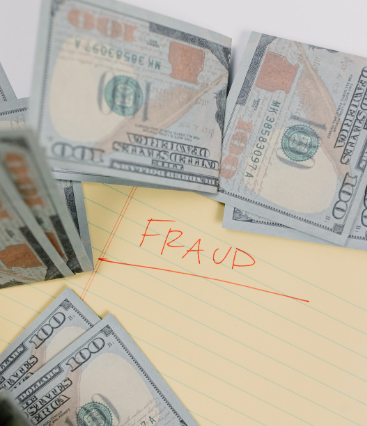 Our mission is to maintain the integrity and accountability in the administration of public assistance programs and to investigate all allegations of fraud to ensure public resources are utilized appropriately.
REPORT FRAUD
Ways to report:
Call: 910-814-6621
Email at kwise@harnett.org
Complete Fraud Report Form Here
REFERRALS
The Program Integrity Unit provides assistance to the agency departments by verifying and providing information regarding alleged program abuse and overpayments. All reports and referrals are reviewed for validity and investigated.
The crime of welfare fraud is committed when people receive or attempt to receive public assistance benefits by providing the Department of Human Services with false and inaccurate information, or by withholding information.
The Harnett County Program Integrity Unit ensures the integrity of agency programs such as:
Food & Nutrition Services
Adult Medicaid
Family & Children's Medicaid
Cash Assistance
SUSPECT PUBLIC ASSISTANCE FRAUD
You are encouraged to report matters involving fraud and abuse. You may remain anonymous; however, sometimes to conduct an effective investigation, staff may need to contact you. Your name will not be shared.
To process your allegations, we need as much information as possible regarding your complaint. Without sufficient information we may be unable to act on your allegation.
Who committed the fraud? (Include name, social security number (if known), date of birth, Address, Phone number)
What exactly did the person do?
Where did the fraud take place?
When did the fraud happen?
How was the fraud committed?
Who else knows about the potential violation? (Name, phone number)
Because of confidentiality rules, our Fraud Investigator will not be able to report back to you regarding any action taken as a result of your call.
PROGRAM INTEGRITY UNIT
Brenda Greene / Investigator / 910-814-6818 / bgreene@harnett.org
Cynthia Collier / Investigator / 910-814-6625 / ccollier@harnett.org
Jong Bradford / Investigator / 910-814-6622 / jbradford@harnett.org
Randall Eiler / Investigator / 910-814-6594 / reiler@harnett.org
Kaye Wise / Processing Assistant / 910-814-6621 / kwise@harnett.org
Suzanne Wells / Hearing Officer / Training Officer / 910-814-6843 / swells@harnett.org
Angela Warren / Program Manager / 910-814-6863 / awarren@harnett.org