Real Estate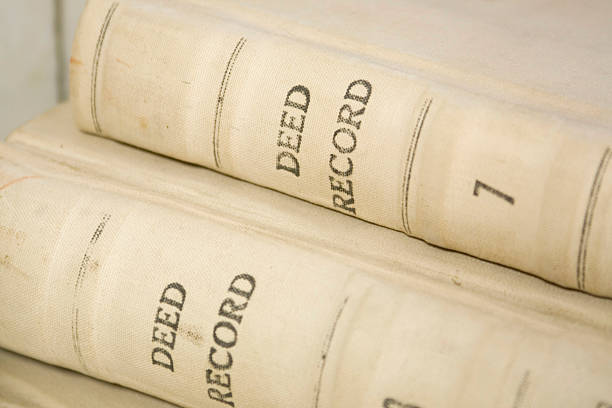 Assumed Business Names
How to register a business name: After searching records to ensure the name you wish to use is not being used, you have two options:

Complete the proper Assumed Name form and submit to our office for recording for a fee of $26.00. These forms can be found online at Assumed Business Name Forms
File an Assumed Business Name online File My Business Name for a fee of $41.00. No need to submit the original document to our office.
Covenants, Deeds, Deeds of Trusts, Maps, Power of Attorneys, UCCs
All information maintained in our office is public record, with the exception of military discharges.
Fraud Notification: Harnett Co. Fraud Notification
Our office does not have a cutoff time to record, for walk-in customers. Please note, our office will need enough time to key in the document. If we cannot key the information before 5:00 p.m., it will have to be recorded the next business day. Due to the increase in the number of electronic recordings, there is an e-recording cutoff time of 4:45 p.m..
Our office accepts all document types through electronic recording. This includes all real estate documents and maps/plats. eRecording Vendors
Harnett County was formed from Cumberland County in the year 1855. Our office has records dating back to this time; however, fires in 1892 and 1894 destroyed many of the early records.
To obtain a copy of a document, you may come into the office or mail in a request to 305 W. Cornelius Harnett Blvd. Ste. 200, Lillington, NC 27546 or obtain it online at Online Record Search. If you need a certified copy of a Real Estate document, please contact our office.
Our records are indexed by name, therefore we are unable to search by address. If you are looking for an owner by address, you may do so at Harnett County GIS/Mapping: GIS Viewer
North Carolina General Statutes strictly prohibits the staff of the Register of Deeds from performing title searches. The individual or a legal representative may perform the search.
Deed name changes require the submittal of a new deed to the Register of Deeds office. We suggest that you consult an attorney unless you are familiar with creating legal documents. The Register of Deeds cannot add or remove names from deeds.
NC Document Recording Standards: 161-14. Registration of instruments
Minimum Standard for Indexing Real Property Standards: NCARD/Indexing Standards
Excise Tax on Conveyances: ncleg.gov/Article 8E
History of Excise Tax:

August 1, 1991 - current $1.00 per $500.00 or $2.00 per $1,000.00
January 1, 1968 - July 31, 1991 $0.50 per $500.00
July 1, 1940 - December 31, 1967 $0.55 per $500.00 when exceeds $100.00
July 1, 1940 - December 31, 1967 $0.55 per $500.00 when exceeds $100.00
March 28, 1926 - June 20, 1932 None
December 1, 1917 - March 27, 1926 $0.50 per $500.00 when exceeds $100.00
September 9, 1916 - November 30, 1917 None
December 1, 1914 - September 8, 1916 $0.50 per $500.00 when exceeds $100.00
July 1, 1902 - November 30, 1914 None
July 1, 1901 - June 30, 1902 $0.25 for over $2,500.00 up to $3,000.00; $0.25 for every additional $500.00 greater than $3,000.00
July 1, 1898 - June 30, 1901 $0.50 for over $100.00 up to $500.00; $0.50 for every additional $500.00 greater than $500.00
Maps
We accept maps/plats that are 24x36, as well as, 18x24 for recording. These are the only 2 sizes that we accept.
Online Search: Register Of Deeds/CCS If you have a map book and page, click Advanced, enter those numbers in the corresponding fields on the search page. If the map is a Plat Cabinet, enter PC#___ in the book field. The slide number will be entered in the page field with no space or dash between the number and the letter. Example: For Plat Cabinet C, Slide 123-B enter PC#C in the book field and 123B in the page field.
How to use the map index: Index to Plats
Power of Attorneys
We record a Power of Attorney or instrument authorizing another to act as one's agent or in one's behalf.
We do not record a Healthcare Power of Attorney. North Carolina Secretary of State maintains an Advance Healthcare Directive Registry: https://www.sosnc.gov/ahcdr/
Separation Agreements
If recorded, Separation Agreements can be found in the Register of Deed's office.
Divorce records are kept in the Clerk of Court's office. Please contact (910) 814-4600 or Clerk of Court
UCCs
A UCC filing is a document lenders use to establish their legal right to a borrower's assets or property in the case of default.