Harnett County Public Library Says Goodbye to Overdue Fines
Monday, March 21, 2022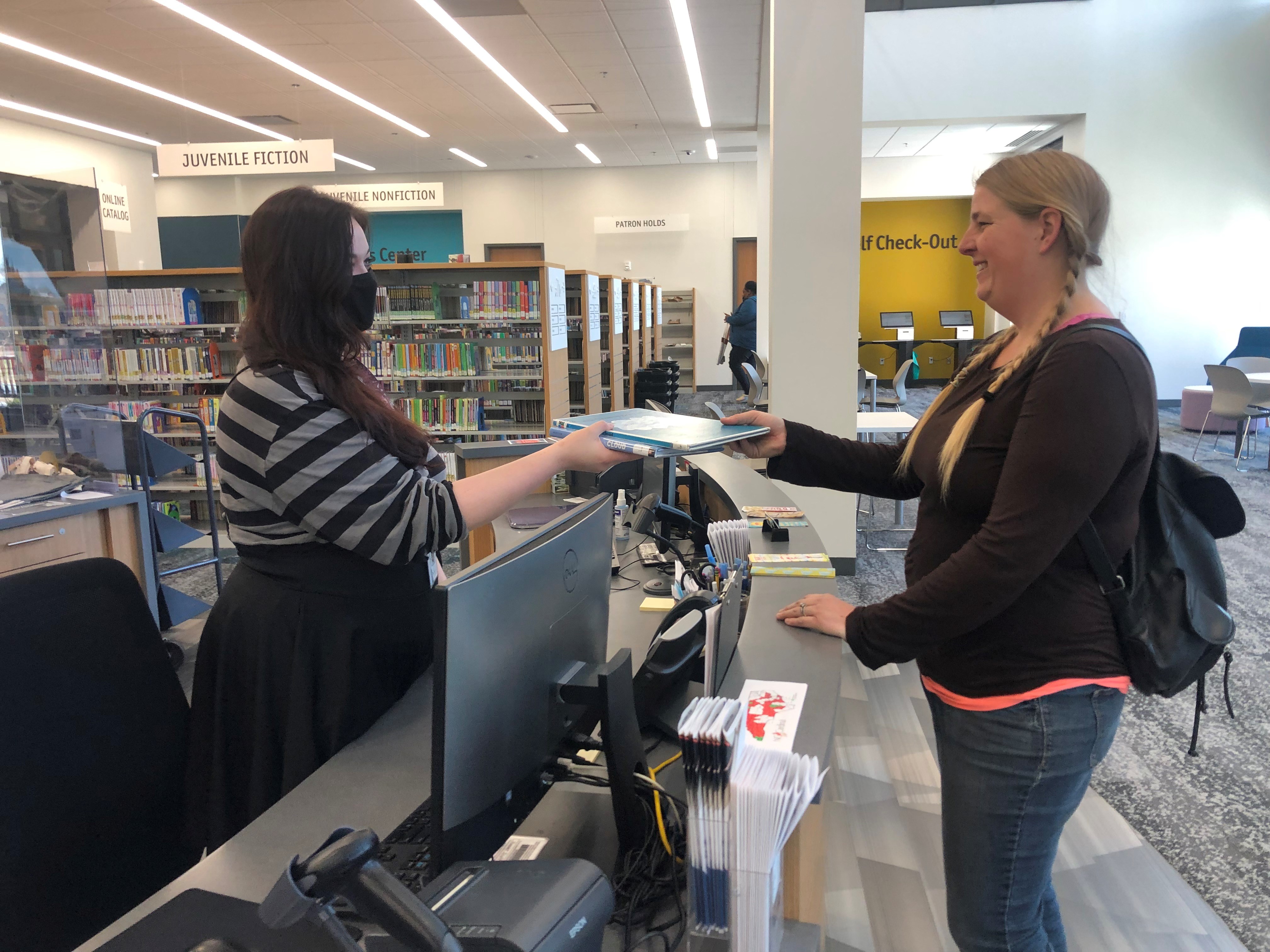 Overdue fines now eliminated at all county library locations
The Harnett County Public Library is turning a new page by eliminating overdue fines for circulating materials. All community members can now borrow and enjoy library items without the worry of returning them late.
At the October 18, 2021 Board of Commissioners meeting, County Commissioners approved for the Public Library, located in Lillington, the Boone Trail Library, and the Anderson Creek Library, to eliminate overdue fines. This new policy also went into effect on January 5, 2022 for the library branches located in the Towns of Angier, Coats, and Erwin, and the City of Dunn.
Harnett County now joins the ranks of "fine free" libraries across the country by eradicating overdue fine policies and removing outstanding overdue fees from over 16,000 patron accounts.
"Libraries across the state and country have found that overdue fines disproportionately affect disadvantaged community members, and restrict access to library resources for those who need them the most," said Assistant Library Director Joanna Cox.
More than 20 library systems in North Carolina have adopted fine free policies, and in 2019, the American Library Association released a resolution against overdue fines, saying that fines are "discriminatory in publicly supported institutions providing library and information services," and present "an economic barrier to access of library materials and services."
With overdue penalties now eliminated, library policies still hold patrons accountable for returning items. Harnett County libraries will mark items "lost" if they are not returned within 30 days of their last due date. Patrons with outstanding lost items on their account are suspended from library lending until the items are either returned or a replacement charge has been paid. The library will waive all charges and penalties for lost items that are returned in usable condition, regardless of their due dates.
In addition to going fine free, Harnett County library branches have also adopted a renewal policy that allow patrons two automatic renewals for books and audiobooks.
"We are pleased to join the growing national movement to reduce barriers to library services by eliminating overdue late fines," said Library Director Angela McCauley. "Our hope is that patrons who have been avoiding the library because of the fear of fines will visit and take advantage of the valuable resources, services, and tools the library has to offer. "
To learn more about library programs and services, visit the Harnett County Public Library's social media pages and website at www.harnett.org/library.