ILC Dover Chooses Lillington to Expand Biopharma Footprint
Wednesday, March 1, 2023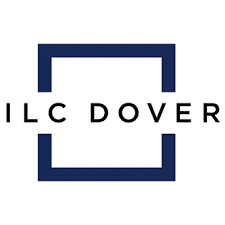 ILC Dover LP, a world-leader in the design and production of solutions for biopharmaceutical, pharmaceutical, and medical device markets, as well as a leading supplier for the aerospace industries, has completed construction of a 48,000-square-foot-facility at 900 Edwards Drive in Lillington.
The company, specializing in innovative single-use solutions for biotherapeutics and pharmaceutical processing, has opened the new facility to offer pre-filled trusted-weight cGMP raw materials for the growing biomanufacturing market following a recent expansion project within its Durham production facility which now offers Water For Injection (WFI) produced by distillation, a key raw material for the biopharmaceutical and cell & gene therapy markets.
The facility in Lillington will offer a portfolio of cGMP raw materials and dry repack capabilities across three ISO 7 cleanroom suites.
ILC Dover adds to Harnett County's growing presence of life science companies and brings aerospace into the fold. The company, based in Newark, Delaware, has a site in Durham through its 2021 acquisition of KSE Scientific.
"This is a great opportunity for our community and the second biopharmaceutical company to locate in the Town of Lillington," said Joseph Jeffries, Town Manager for Lillington. "In addition to the Duke Site Readiness Grant received in 2021, this a great indication that the Town of Lillington and Harnett County are able to meet the needs for this type of industry and we are looking forward to many more opportunities."
ILC Dover has started to fill and repack dry chemicals in Lillington with additional capabilities coming in early 2023. Once fully operational, the company estimates hiring 50 to 100 employees in Lillington.
To learn more about ILC Dover's dry cGMP raw material pre-fill and repack solutions, please visit here.
"ILC Dover's decision to expand in Lillington is great news for Harnett County," said Chair of the Harnett County Economic Development Partnership Board of Directors, Phyllis Godwin. "Harnett County is the ideal location for life science companies given our strong workforce, education partners, and regional training centers. I look forward to the growth that stems from this company and the direct benefits to our county."
To learn more about doing business in Harnett County visit www.harnettedc.org.
Harnett County is located between Raleigh and Fayetteville, and is one of the fastest growing Counties in North Carolina. The community is home to Campbell University, Central Carolina Community College, and encompasses the communities and growth areas of Angier, Coats, Dunn, Erwin, Lillington, and Anderson Creek. Harnett County works in conjunction with the Harnett County Economic Development Partnership. The Partnership is a 501(c)(3) nonprofit organization supporting the attraction and expansion of businesses creating living-wage jobs and investment.