Summer Reading Program Kickoff event slated for June 17
Thursday, June 15, 2023
The Harnett County Public Library System will celebrate the beginning of the Summer Reading Program with a kickoff event on June 17, from 9:30 a.m. until 12:30 p.m. at the Resource Center and Library located at 455 McKinney Parkway in Lillington, NC.
The Summer Reading Program kickoff event is the beginning of the summer programs and event series held by the various Harnett County library branches. This year's theme is "All Together Now" and will focus on kindness, friendship, and unity.
Children, teens, and adults are invited to attend the kickoff event, which will allow individuals to register for the Summer Reading Program. The event will also offer free carnival games, inflatables, face painting, snow cones, and more.
This event will also allow individuals to learn about the variety of offerings the Library System will host throughout the summer.
Autumn Landers, Youth Services Librarian, stated that providing educational programming over the summer is necessary for keeping children's minds active.
"Studies have shown that kids lose 2-3 months of skills over the summer when not reading," said Landers. "Summer reading is important because it prevents the summer slide. By keeping a book in children's hands, they will gain up to a month of proficiency over the summer before the new academic year."
The Summer Reading Program will take place from June 17 until July 28. Each library will host educational programs and events for all ages, infants to adults.
Programs such as story time, dance lessons, various movie showings, an assortment of art programs, and more will take place at library branches across Harnett County this summer.
To register or learn more about the Summer Reading Program offerings, visit harnett.org/library or call 910-893-3446.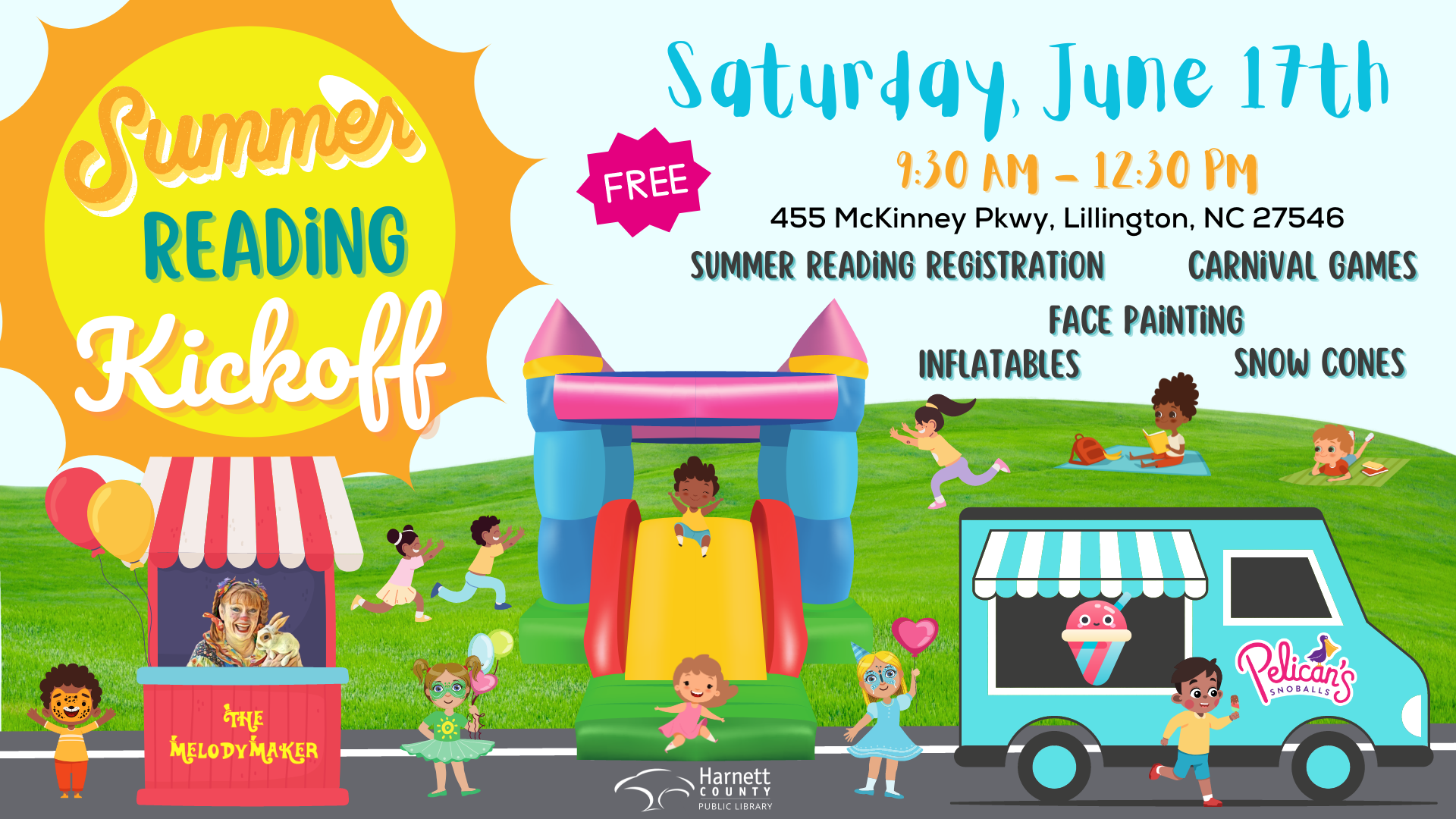 ________________________________
For more information, contact Community Relations Director, Desiree Patrick at publicinfo@harnett.org