I-95/I-40 Crossroads of America Economic Development Alliance Breaks Ground on Workforce Training Center in Dunn
Wednesday, October 4, 2023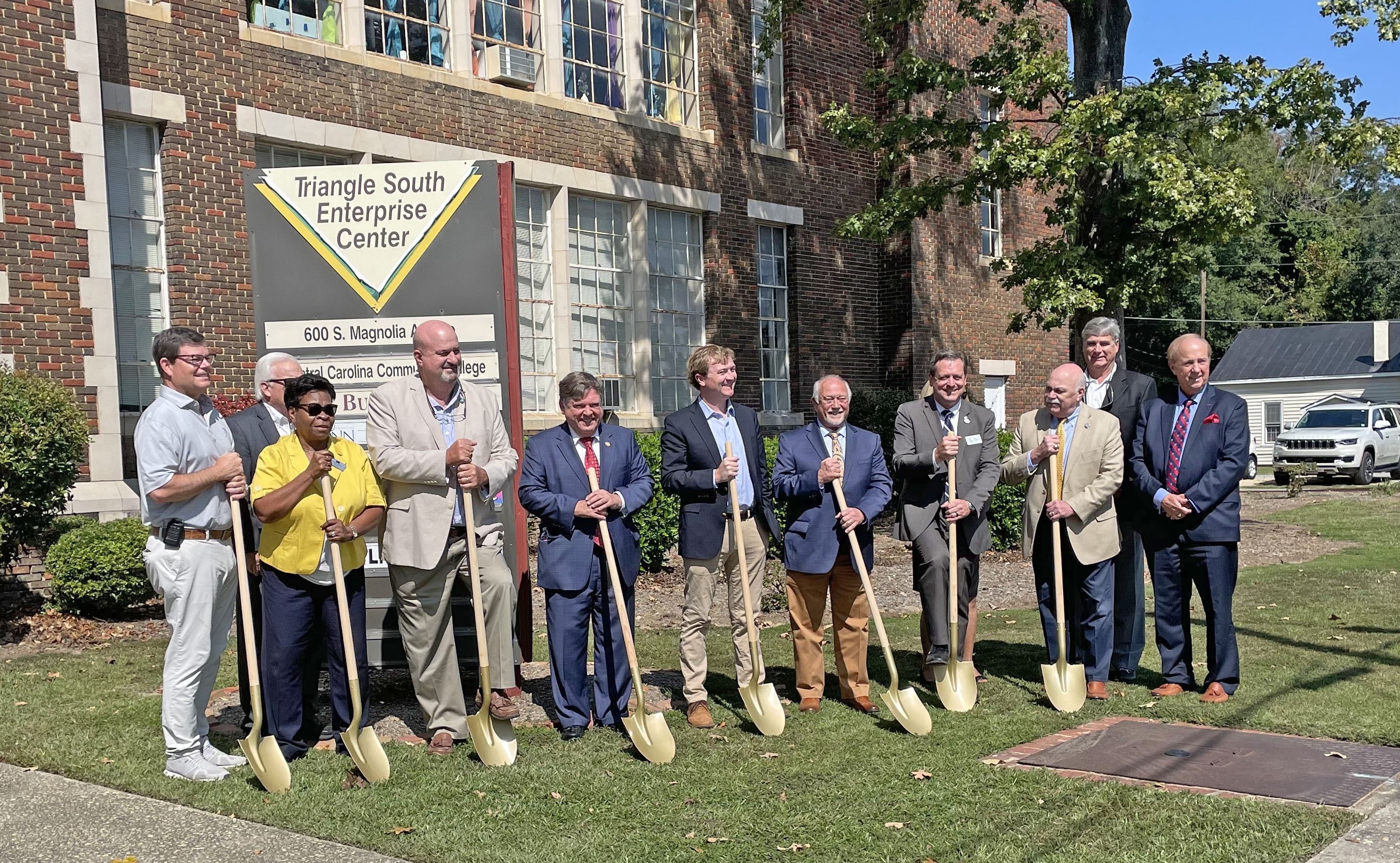 Community members, elected officials, and local businesses joined the I-95/I-40 Crossroads of America Economic Development Alliance (Alliance) on Tuesday, October 3, to celebrate the groundbreaking of the historic Magnolia School building in Dunn.
Renovations of the building will begin in early 2024. Upon completion, the building will house the new Advanced Technology & Biotechnology Training Center and serve as an incubator for new industries regionally.
The Alliance secured grant funding from the North Carolina Legislature to assist in renovating and developing the workforce development training center. In June 2023, the Harnett County Board of Commissioners approved a $5 million match to move the project forward.
Harnett County Commissioner Barbara McKoy attended the groundbreaking and stated she has dreamed about this for many years and made the right decision in voting to move this project forward.
"Creating a workforce development opportunity in Harnett County is significant," said Brent Trout, Harnett County Manager. "The investment in renovating the new workforce development center will allow us to collaborate with more industry partners and, most importantly, increase job opportunities for Harnett County citizens. I look forward to this training center's outcome in our County."
Once renovations are complete, Central Carolina Community College (CCCC) will occupy the space and offer workforce development training for new industry partners. At Tuesday's celebration, Jon Matthews, CCCC Harnett Main Campus Provost, said "You have to be flexible, agile, and responsive when an industry has a need." The forward-thinking design of the Advanced Technology & Biotechnology Training Center will help train an adaptable workforce ready to meet industry needs.
"We are grateful for the collaboration that has occurred to establish the Advanced Technology & Biotechnology Training Center in Harnett County," said Stephen Barrington, Director of Harnett County Economic Development. "Workforce training is a critical factor in a company's search to relocate or expand, and this training center will add to Harnett County's competitiveness."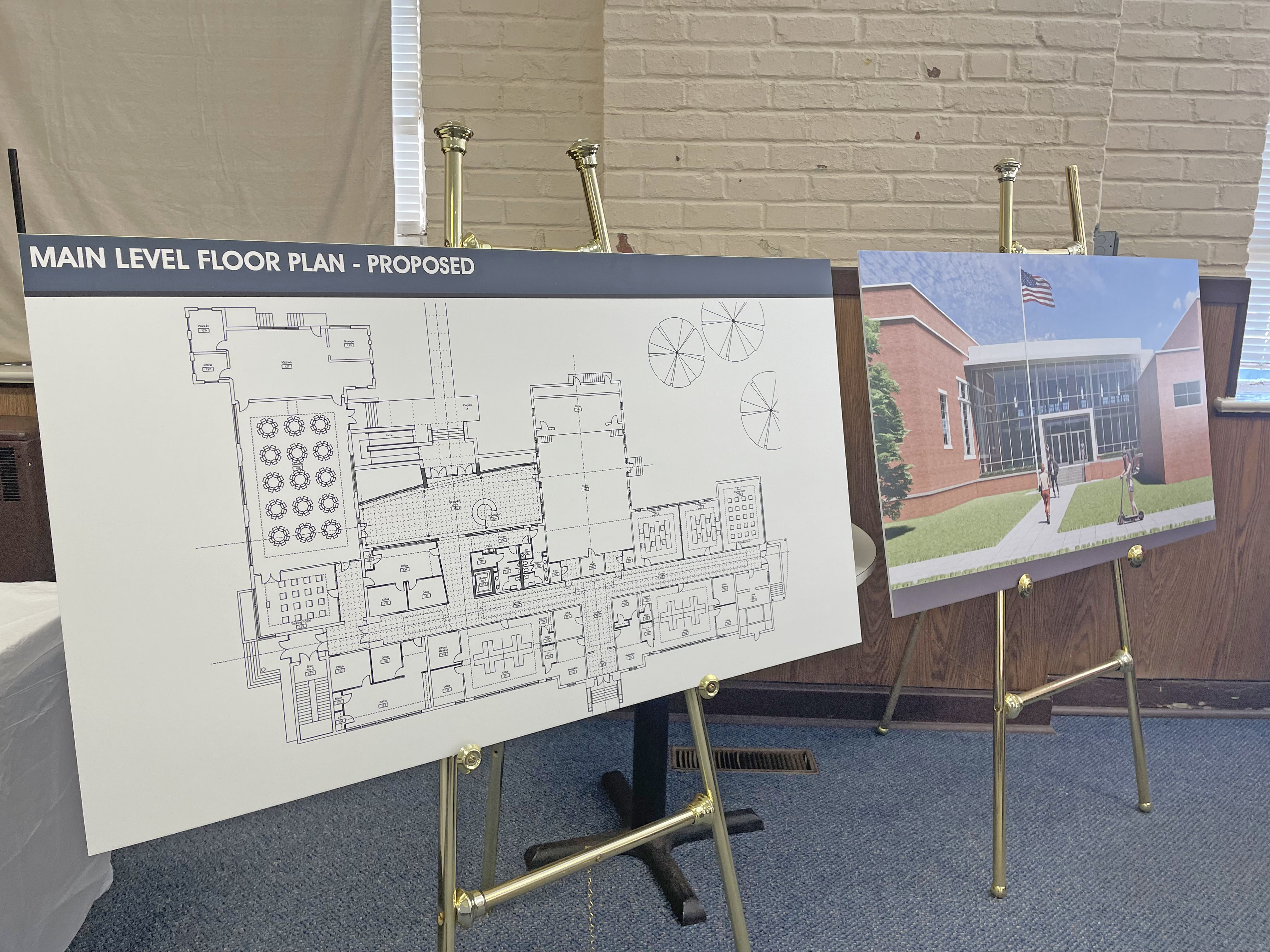 "Our success as a team and region brings us together to celebrate this historic project," said Reid Williams, President of the I-95/I-40 Crossroads of America Economic Development Alliance. "Without our partners at Harnett County, the City of Dunn, the State Legislature, Central Carolina Community College, and Dunn Area Committee of 100, this project would not be taking place." Williams added, "Because of their commitment and investment in the people, generations will benefit from this. This community wins because the aforementioned organizations chose to work together to make a positive difference."
Read more about the Alliance and Harnett County partnership to establish the Advanced Technology & Biotechnology Training Center at the Magnolia Avenue location here.
---
Harnett County is one of the fastest growing counties in North Carolina with approximately 140,000 residents. Harnett's tagline of "Strong Roots, New Growth," describes a county in transition, one that values its rural agricultural heritage while also embracing new growth and industry. Harnett County is optimally located just between North Carolina's capital city of Raleigh and the internationally recognized Research Triangle Park to the north, and the nation's largest military installation in Fort Bragg to the south.
For more information, please contact Community Relations Director, Desiree Patrick, at publicinfo@harnett.org, or Marketing Director for Harnett County Economic Development, Elizabeth Edwards, at eedwards@harnett.org.